Who we are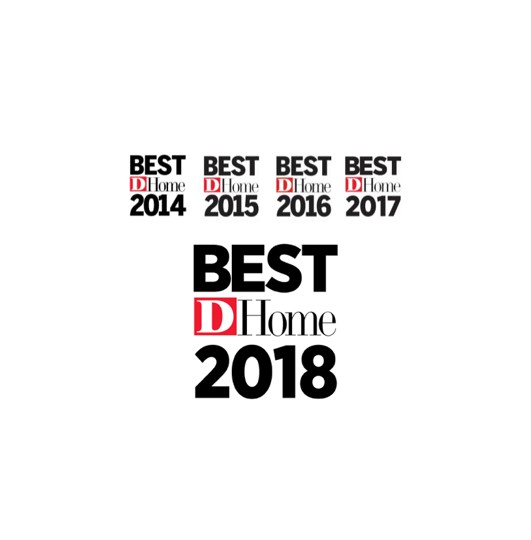 About Us
For more than 25 years, Scott Simmons has been recognized across the country as one of Dallas-Ft. Worth's leading trendsetters in building luxury residences and received numerous awards and recognition in local and national publications.

Scott feels the best tribute comes from the knowledge that 90% of his business is attained through personal referrals. We have established a reputation for honesty, dependability and commitment to making the construction process happen on time and close to budget.

With an extensive education and background in architecture, Scott Simmons understands the vital creative link between the homeowner, the builder, the architect and interior designer. Scott's advanced knowledge in architecture and design is what he believes sets him apart from other builders. This hands-on approach, from conceptual drawings to final walk-through, has earned him the unparalleled reputation for exceptional service.

Today's homeowners are much more environmental and energy savvy. Scott understands the value and importance of "Green Built" homes and constructs them to be energy efficient, environmentally responsible and maximize water conservation.

Scott and his professional staff are on your team throughout the building process and beyond. They provide construction management, cost administration, banking relationship and ongoing customer service on every home.
___________________________________________________________________________________________________________
Client Testimonials
"After listening to all of the horror stories of building a home, we were naturally nervous about building our first home 2072 miles away from Dallas. With our great team of Scott, Jon, their recommended Architect and Interior Designer, the Office Manager, Lindsey and all the others... We give them the greatest compliment. We'd do it again in a heartbeat!"
~~
Dennis Ruffner & Michelle Lee
"Scott built our home in Vaquero. I think it is one of the most beautiful homes in Vaquero inside and out (and there are lots of super nice homes in Vaquero.) It is not only me saying this. I have other people tell me the same thing. And people often drive by and admire our house. Not only did we get a great house but we got a great value also. Our appaised came back at 25% more than we spent. Another wonderful thing about Scott is that if he tells you something, you can count on it being the truth (which can be a problem in the construction industry). Lastly, I gained a friend Scott and I now play basketball every Thursday night. I give Scott and Simmons Estate Home as a strong recommendation as can be given."
~~
Jim & Shelli Orr
"Simmons home building experience was a great success. We had a very nice house built and the fact that Scott always looked out for us, sometimes even at this own expense, and always what was best for the outcome of our home. I have recommended Scott on numerous occasions and will continue to do so."
~~
John & Trisha Thievon
"Scott Built our house in 2004. We have been very satisfied with all the subs and finish work. Today 8 years later all is well and the home is holding up great and looks like it could have been built in 2013. I would recommend Scott to anyone who has a high level of expectation as I can personally testify that Scott can get you there."
~~
Larry & Paula Marshal
"If you are considering building a high end luxury home, you must consider Simmons Estate Homes as your builder! My wife and I have been in our Simmons home for almost 4 years and are just as happy now as we were when we first moved in. The entire building process was an inceredible experience from clearing the lot to closing. Scott's staff worked diligently in assisting us with many decisions and helping us use our money wisely. With regularly updated spreadsheets, we always knew where our money was going and were never concerned. Jon, who is Scott's construction manager, was absolutely the best I ever seen. He paid very close attention to detail and was always to talk or text when we had questions. Even after several years of living in our home, the great customer services still continues when we have questions or need a good referral. As real estate agents in the Southlake area, Kim and I see lot of new construction and we highly recomment Simmons Estate Homes... you won't be disappointed!"
~~
Tey & Kim Miller
"Over the last 20 years, we have had 2 home built by Simmons Estate Homes. We have been very satisfied with the innovation, quality and craftsmanship of both. Scott and his team have been very accommodating and professional in the whole process and helped us achieve our goal which was to build a high end luxury home with instant added value."
~~
Chuck & Jane Schultz
"After putting my trust in you, I was very happy and satisfied that all the work was completed on time and beyond my expectations."
~~
Dirk Nowitzki
"Scott found the perfect estate property for us ten years ago. We still love our home with all the extras he helped create: a pond, guesthouse and tennis courts."
~~
Bobby & Laurie Witt
"It was a great experience working with Scott while we were building our new home - even though we were living in Denver during the entire process! Scott made it a pleasurable experience."
~~
Darrien & Njil​a Gordon
"After touring some of the houses that Scott built for other clients, we were hopeful that he could build our non-traditional home. He did not disappoint and we wound up with a fantastic home. "
~~
David & Deanna Spuria
Colleague Testimonials
Simmons Estate Homes has a vision of making any plan designable and buildable for any customer. Simmons has a long history of quality work, which is what we stand behind here at Claffey Pools. Simmons... Read More
Scott Simmons is simply an outstanding builder! His attention to detail, sense of aesthetics and level of quality control are unparalleled. He has a reputation for keeping his projects within budget a... Read More
More

Reviews